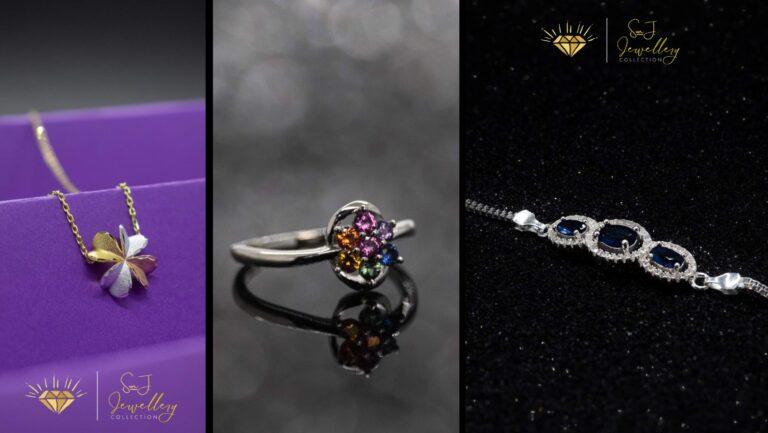 Sun J Jewellery Collection by Anand's Gold Ltd was launched on 5th July 2022, as a transitional company from Anand's Gold & Diamond Collection Ltd.
Anand's Gold & Diamond Collection was founded on 22nd July 2005 and collapsed on December 31st 2022.
They specialise in diamonds, gold, silver, agate and stainless steel jewellery as well as offering custom orders and designs.
Sun J Jewellery Collection's goal is to not only supply jewellery to Trinidad but to provide a service along with a luxurious experience. They have incorporated a V.I.P. Lounge, where selected clients can enjoy an assortment of finger foods and an open bar with a wide selection of drinks whilst shopping.
The staff is quite friendly, welcoming and always attentive to you in-store, ready to facilitate your jewellery needs in whatever way they can.
They also offer a service to their high-end clients called a "Jewellery Party", whereby goods are brought to the client's home for viewing rather than having to come out and shop.
Located: Gulf City Shopping Complex, Gulf View, La Romaine. Trinidad.
Facebook: Sun J Jewellery Collection by Anand's Ltd.
Instagram: sun.j.jewellery
Tik Tok: @sunjjewellerybyanands
Contact: (868) 299-3100
Email: [email protected]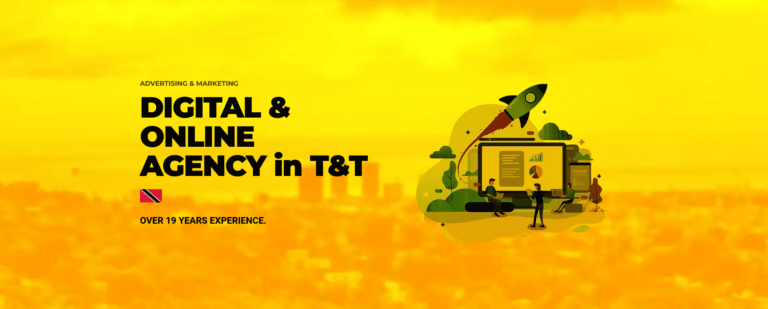 Cheerful Giant Media was founded in 2020, however, they come with over 19 years of experience in many disciplines of Marketing, Advertising, Art, Design, Content Creating and more.
From humble beginnings of designing, printing, cutting and delivering business cards for clients to producing T.V. Shows & Vlogs, to developing popular online brands & platforms such as MyTriniGir.com, TriniFreelance.com, Trini.Link, HerSTYLS.com and this platform, MyTriniBiz.com to name a few, Cheerful Giant Media Ltd. has many years of experience under its belt, across various disciplines.
Founder Amit P. RameshwarSingh (a.k.a. Amit Giant) has worked with big clients such as Web Source, Caramia Cosmetics, KFC (Prestige Holdings), Holiday Foods, Sunshine Snacks, Unicom, Anand's Gold & Diamond, and other businesses such as The Jewel Box, H.R. Technologies Ltd., Ocean It, Rasams Restaurant, Feast Buffet & Grill, Master of Fades, Screamerz Tattoo, Aryanveda Spa and more, too many to mention.
The future is digital for Cheerful Giant Media, whatever medium is available they're the ones to check out for Online Media, Advertising, Marketing, Development and more
Cheerful Giant Media specialises in
Commercial Photography
Social Media
Websites
Platforms
Communities
Company profiles
Blogs & Personal Profiles
Commercial Video
Motion Graphics
T.V. Spots
Interviews
Located: Aranguez, San Juan. Trinidad (exact location not disclosed)
Available for meetings at your business place and/or via Zoom
Phone: 716-0833
Email: [email protected]
Website: cheerfulgiant.com
Commercial Photography Gallery by Cheerful Giant Media
Dedicated to Local Businesses, Services, Industries, Products and more in the beautiful Republic of Trinidad and Tobago, My Trini Biz is the premiere business blog we've always wanted.
The main goal is to actively showcase local businesses, giving them the online presence, exposure and recognition they deserve while providing information and credibility.
It's not exactly a review blog, although it has a lot of aspects of that; it's meant to be as non-discriminatory and unbiased as possible unless stated otherwise.
My Trini Biz is that local friend who claimed they would support your local business but actually did.